To Survive Is To Continue To Live
These are two historical accounts, plus a memoir to my brothers in law enforcement. Never assume anything is routine.
Constable William Hill and I share a common bound together as Law Enforcement Agents in our little town of Kittanning that few others do. Together we carried out our obligated duty by placing the lives of others, before our own. We both survived carrying our emotional scars, but I was fortunate and don't have to carry the physical scars laid upon those of Constable Hill.
Constable Shot Down
  Shortly before 6 o'clock on Tuesday, November 17, 1912 William Hill working as a Constable in Kittanning was shot down and helpless from from his wound. The shooting occurred in front of the Clark residence on Johnston Avenue, not far from Highland Avenue and is attributed to the jealous hostility Clark is alleged to have manifested frequently toward his wife.  
  During the afternoon she received a telephone call from a relative, warning her not to come that evening because Mr. Clark had been observed loitering in the orchard near the house, to all intents waiting on her. His repeated threats in the past and his general attitude toward the wife were regarded as fully justifying precautionary measures being taken and Mrs. Clark applied to the authorities for protection. Constable Hill readily agreed to accompany her home and they did not encounter Clark till upon arriving in front of the house approaching the gate. As they did so, Clark appeared on the outside of the of the fence which separates the Clark property from an adjoining vacant lot. The officer was ahead of Mrs. Clark and without a word spoken Clark suddenly displayed a revolver and fired two shots. One of the bullets struck the officer on the nose about three quarters of an inch from the eye and making a downward course lodging in the back part of the throat. Hill sink to the ground inside of the gate a until a boy went to the officers assistance and helped him into the home of Mrs. Morrison on Highland Avenue.  In the meantime Mrs. Clark had run in on the front porch of her residence, trying to get inside to her children but her husband paid no attention to her, devoting his whole attention to the officer. He lingered about the scene for a few moments after the shooting and when last seen was running down the alley towards Gilpin Orchard(now Allegheny Manor). The wounded officer was taken to Edward's Schaeffer's and then to his own home in an automobile.  Although the doctors probed for the bullet Wednesday evening they were unable to locate it, but believed it to be somewhere in the back part of the throat. From the size of the wound the bullet is believed to have not been over .32 caliber in size, possibly over .22 caliber  The constables condition remained serious for many days, with one side of his head being paralyzed and he is in intense pain. The location of the bullet was not found and it was decided not to attempt to locate it. Although there was some indications that Clark had been planning some desperate act it is not known why he shot Constable Hill. If he had determined to injure his wife, why did he not turn the gun on her rather than Constable Hill.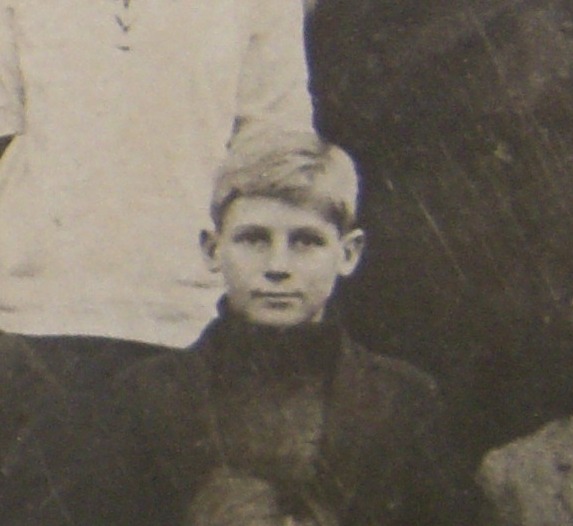 Court Proceeding
George Clark was found guilty and attempted to provided his defense that he was attacked first and the gun going off when he dropped it to the ground. The jury was not convinced and it took only 14 minutes to find him guilty. Constable Hill recovered from the shooting and the bullet never was removed. He  lived 14 years after, with the cause of death being sarcoma of the jaw.
Transcribed from a Kittanning Newspaper by his grand daughter Nancy Hill Hidinger
My Life Changing Event
My day of change started before I proceeded with my 8pm shift. A Little League meeting was taking place at the Elks and I went in my police uniform before my start of work so I could leave upon conclusion.  The meeting was being run by Judge Valasek when I received a call of a man attempting to stab his daughter.  Judge Valasek was aware of the call and my departure, ironically he would preside over my hearing at a later date listening to the details and outcome of my urgency to leave that very meeting.
An irate man stood upon his porch as I arrived with a knife in his hand, yelling and threatening Officer Puccetti and I of the harm he would inflict if anyone came close to him.  There was no reasoning with him as the words came out of his mouth,  "I am not afraid to die".  At the end of the alley stood his daughter who flagged me down upon arriving and had stated "my dad tried to kill me". Even though he had attempted to take her life she was still concerned for him and was attempting to convince him to "please listen to the police and stop." A complete opposite effect took place upon him as he left the porch and continued towards her. Seeing the intense determination he had, I then called him to me. Still with the knife in his hand he yelled, "What are you going to do about it".  My attempts to defuse the situation went to no avail as a slowly continued to walk backwards with my gun drawn, and yelled out verbal commands. The gap between us became narrower. My training taught me hesitation can get you killed, but these were more than unusual circumstances. One of the most common occurrences that gets an officer hurt or killed is knowing the person and believing he would never do you harm. The person was more than just a mere acquaintance to me. This was a man that I had been to bible studies with and prayed with. In this brief moment it was tough to comprehend "how in God's name could this occur".  That a man I had prayed with and I couldn't convinced him to stop. Were my last words on earth going to be "Butch tell him to stop", who stood nearby as that I hoped one more plea would work. The last thing I saw before I pulled the trigger as he was attempting to plunge the knife in me, was a rose bush behind me when I looked back one more time.
I still have to go to that exact spot on occasion as I continue to perform my duties as an officer, but in an attempt to repress that memory of that fatal event, I instead think about the rose bush. By Pete Harmon