Here is the 2nd part of the series of, "Then and Now" by George S. Young's 1898 Photo Souvenir Album. I decided to go a little deeper with the articles, in this way. Not only provide a picture of the residence, but also the people who occupied them, and/or the usage of the building.
Let us begin by looking at a building very familiar to Kittanning, and located at N. Jefferson and Arch St. Currently several attorneys and the Allegheny Valley Land Trust occupy the "The Olde Library".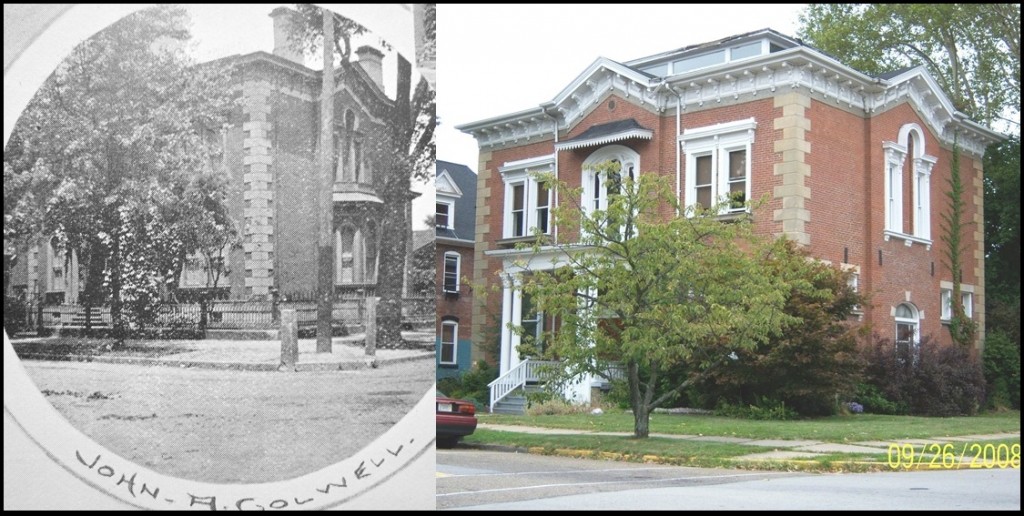 In 1898 listed as the residence of John A. Colwell.
John A. Colwell was a leading steel manufacture, being associated with the Kittanning Iron Company until his death in 1902.  Under reorganization in 1879 he joined this iron works, which provided large employment to Kittanning. The plant was located in the area of S. Water St. in close proximity to Bradigan's Heating, and  former Kittanning Stone Company area. A large part of the Riverfront Park was formed from the slag of the iron company.
In 1919 John Crossett resided at this residence and he was a Division Superintendent  for the Philadelphia Gas Co. with over 40 years of service. It once served as the Kittanning Free Library for a many years.
There was Music in this Mansion.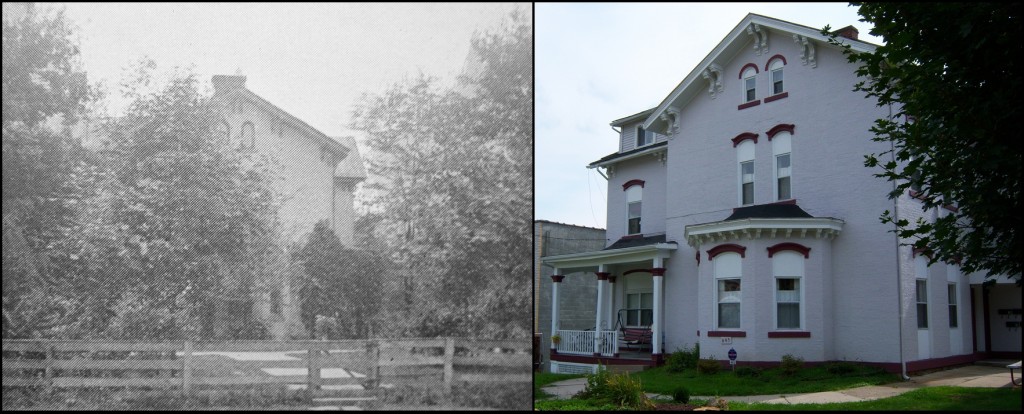 In 1898 William A. Gates was the resident here. The property then included a larger area comprising the corner of N. Grant and Union Ave. My grandmother recalls the swimming pool that was located near the alley at the rear of Rupp's Auto Repair. Dave Rupp showed me the location, and a few brick that formed it still remain in the ground.
Simpson Daily-Leader Times ad in 1928 states. "Swim in clean filtered water at Gates Swimming Pool, rear Gates Estate. Grant and Union Ave. Send the children, they shall be carefully guarded. Admission 25¢".
William A. Gates was the owner of Gates Granary which still stands at N. Grant Ave. and the entrance of Campbell St. This building is part of the TACT transit company. He also was a proprietor of a Dry Goods store at 133 S. Jefferson St. in 1904.  Daughter Sara Gates had various studios for vocal training in Kittanning.