I want to thank everyone on the inquiries regarding the post. The clock on the West Kittanning Hill has brought a lot of interest. Looking through some other pictures I had, I was able to located a few more.  One showing the view of the West Kittanning Hill near the bridge. These photos are from around the era of World War II. An Honor Roll of Servicemen is visible in one of these photos.
I did a combined photo with the sign zoomed in. It appears to advertise "Fort Pitt Beer" and in the same spot as the Courthouse view of the hill.

(Photo from Judy Adams Cogley Cassesse collection)
Also another photo shows an advertisement to the north of the bridge when looking west. This would be as you're are going up Tarrtown Rd. It is similar in shape as the other.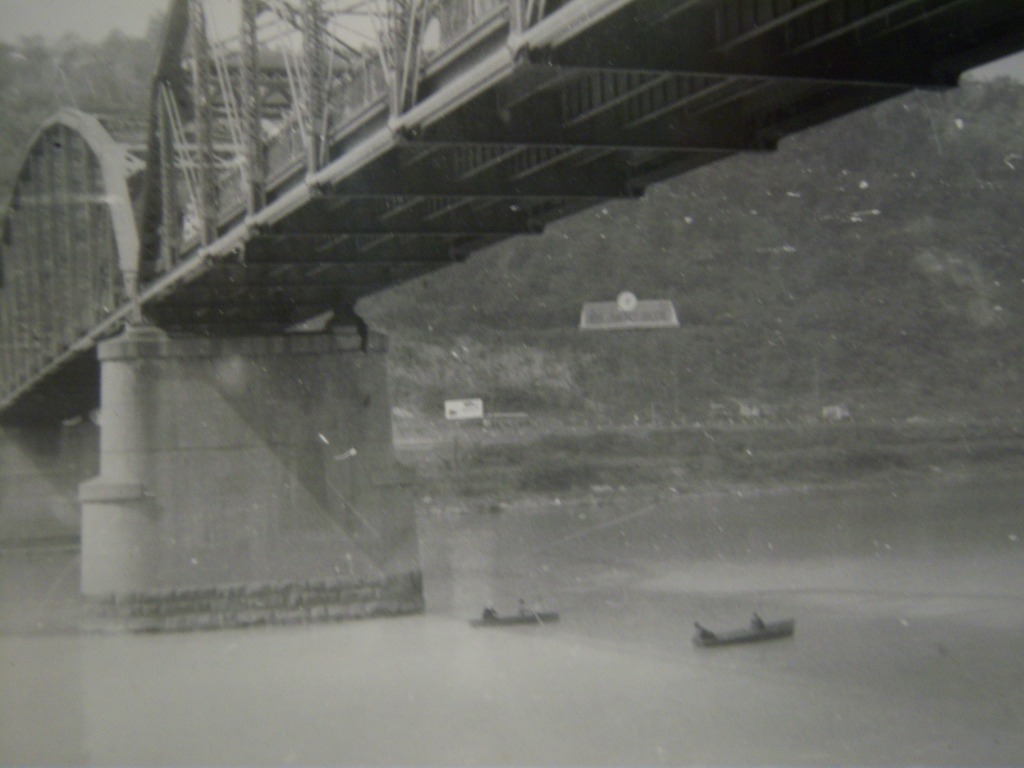 From the Maryland Breweries History – Fort Pitt Brewing Company was in operation from 1906 to 1957. Fort Pitt was once one of the best-selling brands in the state of Pennsylvania and the number-one brand in the Pittsburgh market.